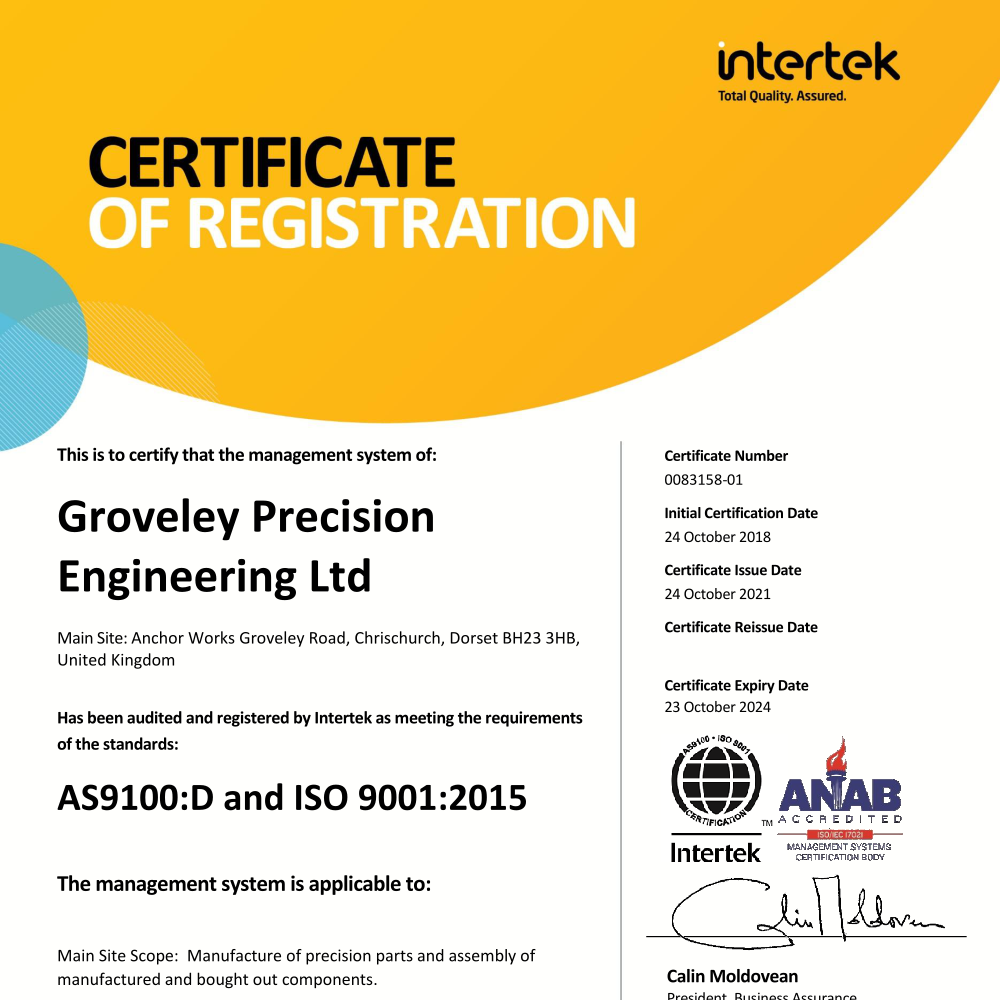 AS9100 Rev D / ISO 9001 2015 Accreditation External Audit Results
Groveley Precision are absolutely delighted to announce that we have passed our most recent AS9100 Rev D & ISO 9001 2015 external audit with flying colours, once again this was achieved with zero non conformities! This achievement cannot be underestimated, after a full 3 day physical audit, the auditor was entirely satisfied with the processes & the Quality Management System we have in place to comply with the accreditation requirements.
The entire team at Groveley are extremely proud of this achievement and rightly so, this result vindicates all the hard work & commitment our staff has to complete all processes and procedures as specified and required.
Groveley Precision Engineering continue to be very proud of the professional service we offer, both in terms quality and service, to all of our valuable customer base & across all the industrial sectors we serve. The AS9100 and the ATEX approvals, allows Groveley to service many varied sectors requiring a high level of quality.
If you have new products, projects, want to resource existing work, are in a crisis situation or wish to mitigate risk. Tell us about your problem.
You can view all our certificates at our Accreditations page.