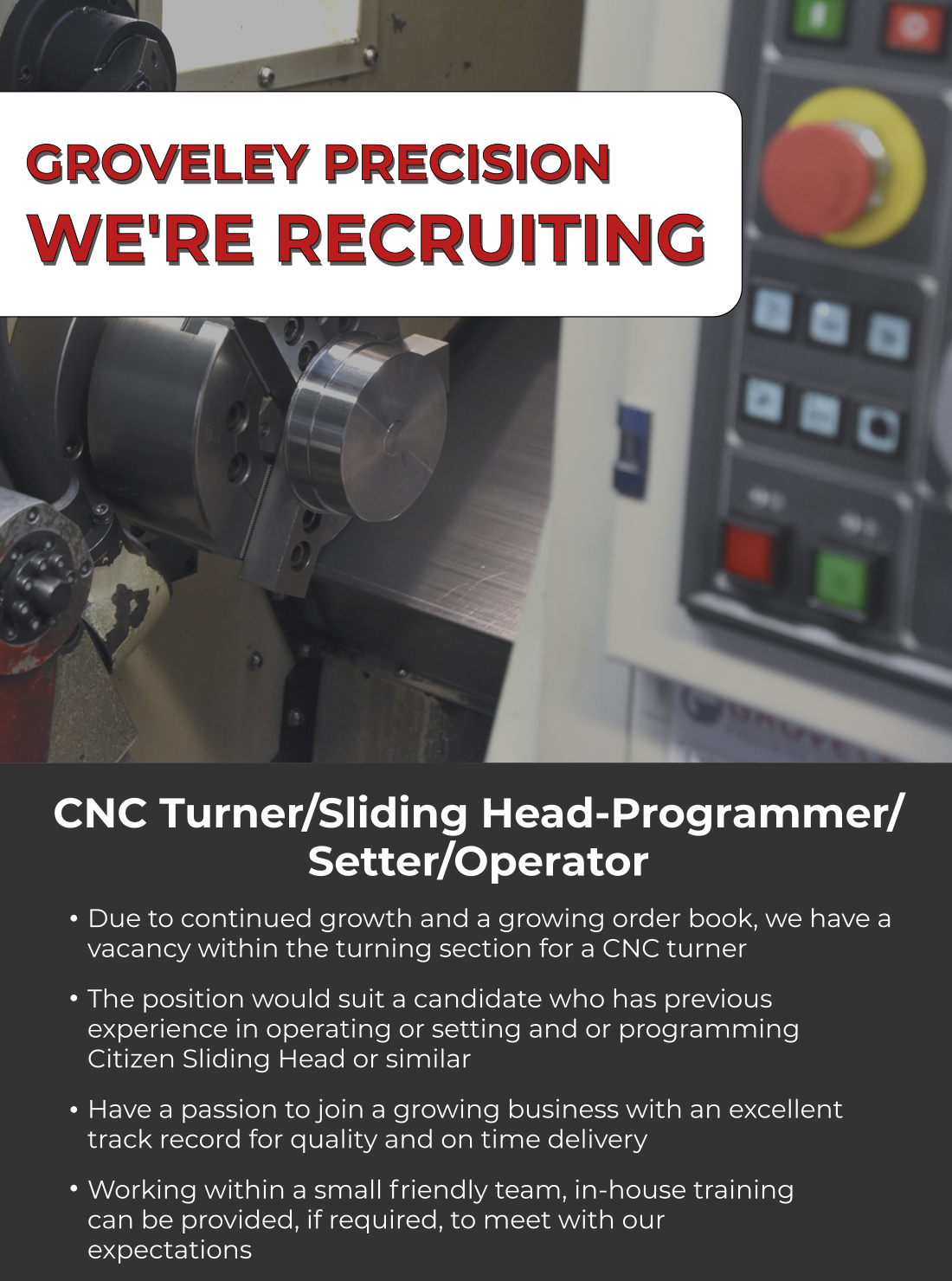 The reputation of Groveley has been achieved with the significant help from our skilled and experienced staff.
We are always on the look-out for driven individuals to join our team and to share, and contribute, in our success. We take on one apprentice per year. The company employs a wide range of people, including skilled CNC millers, CNC turners, technicians and administration personnel. If you are keen to work with us, please contact us or send your CV.
CURRENT VACANCIES
Quality Engineer: Full-time position.
CNC Miller: Full-time position.
If you're considering a move or an apprenticeship please contact us.
Call: +44 (0)1202 483497