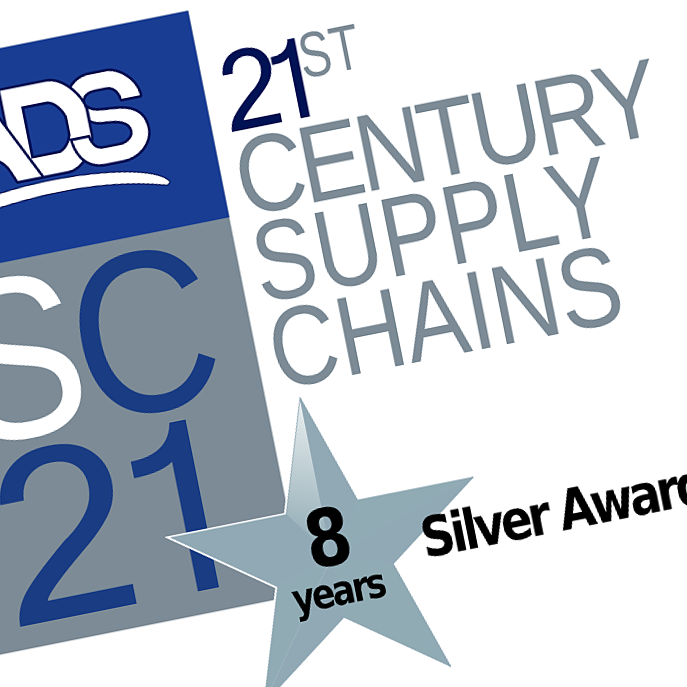 Groveley's SC21 Silver accreditation has been renewed for the eighth year running – with 100% delivery on time in full and 99.94% quality rating.
Supply Chains for the 21st Century (SC21) is an improvement programme designed to accelerate the competitiveness of the Aerospace and Defence industry by raising the performance of its supply chains.
The award recognises Groveley's internal process excellence, quality and on-time delivery to all customers, not just the aerospace and defence industries – all independently-ratified. Our current 100% delivery on time in full and quality rating offers a huge advantage for our customers.
This has been achieved throughout the Covid-19 pandemic despite the understandable crisis issues of customers needing to move schedules and changing requirements significantly. In fact our processes allowed us to mitigate the risks of issues such as potential staff sickness by completing all jobs two weeks ahead of schedule. We have remained open and fully productive throughout the period and, with our efficiencies, have spare capacity for immediate utilisation.
SC21 Silver also acknowledges indicators of enhanced relationships between customers and supplier and a demonstration of the supplier's long-term sustainable benefits to its customers.
The programme provides a simple standard improvement framework which defines performance goals and standardises the approach and tools for continuous sustainable improvement. These reflect the exacting requirements of some of the major Aerospace and Defence organisations worldwide. Participants achieving and maintaining agreed criteria in terms of delivery, quality, sustainable improvement and the associated improvement frameworks (business, manufacturing and relationship excellence) receive national recognition in the form of a Bronze, Silver or Gold Performance Standard Award.
Groveley has supplied precision-engineered components to the aerospace and defence markets for over 50 years and is committed to the implementation of best manufacturing practice. This has benefited all our customers in all the markets we serve.