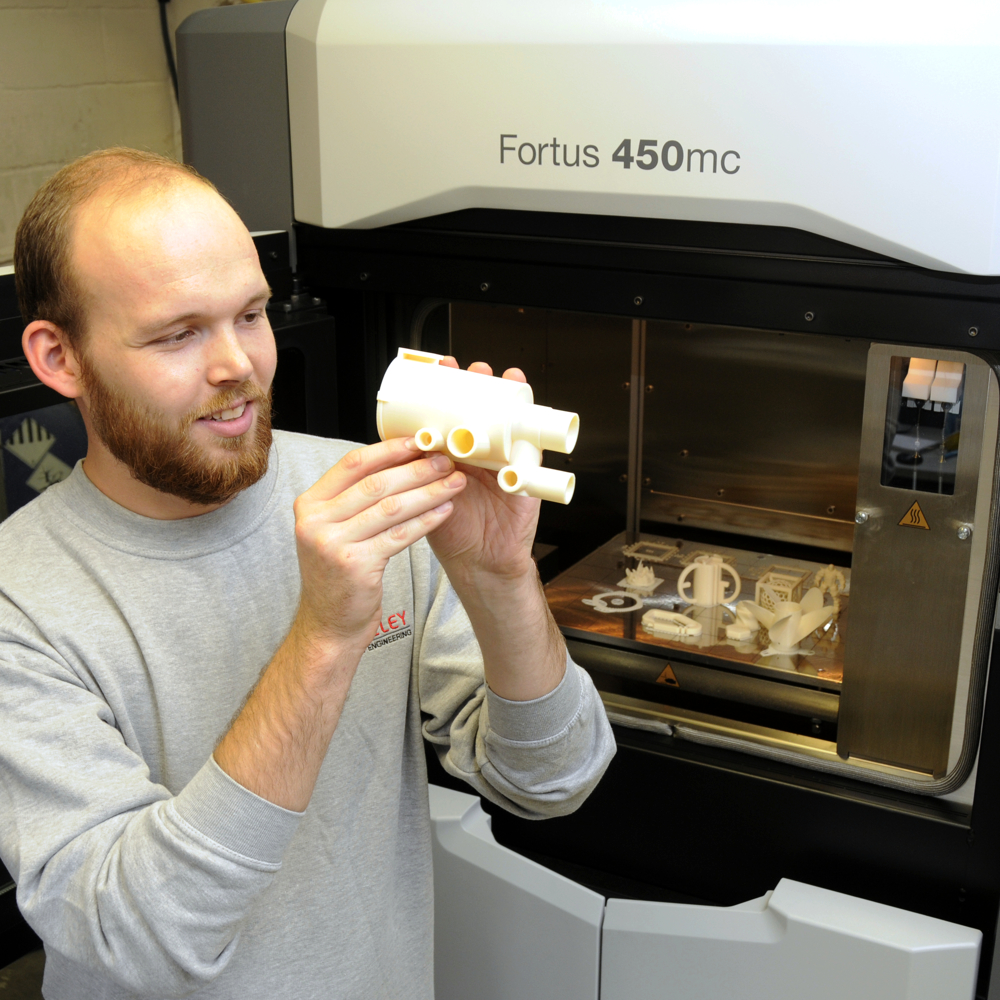 Groveley has expanded its advanced 3D printing prototype and small batch production services with the addition of a Stratasys Fortus 450mc printer. If you can imagine it we can print it!
The machine gives us the increased speed and design freedom of advanced additive manufacturing in a 3D printer designed for production. Its large build chamber can build prototypes, end-use parts and tooling in 12 different types of plastic – many in almost unlimited choice of colours.
Materials include engineering grade as well as high-performance thermoplastics such as FDM Nylon 12CF (carbon fibre)steel strength, and ULTEM™ resins, flame retardant, for specialised industries like aerospace, defence, medical  and research.
It can produce custom tools, prototypes and low-volume parts with consistent static dissipative properties, chemical resistance, flame retardancy, unprecedented strength and superior PEKK performance with Antero 840CN03.
It is possible to embed hardware, circuitry, and other non-thermoplastic materials into your parts – and is licensed for nanotubes, which we plan to add to our services shortly.
If you have a part you are thinking of contact us – we are looking to trial the machine to check its capabilities.